Future Cannabis Cultivation Facility

Pemberton, BC
9115 Pemberton Meadows Road , Pemberton, BC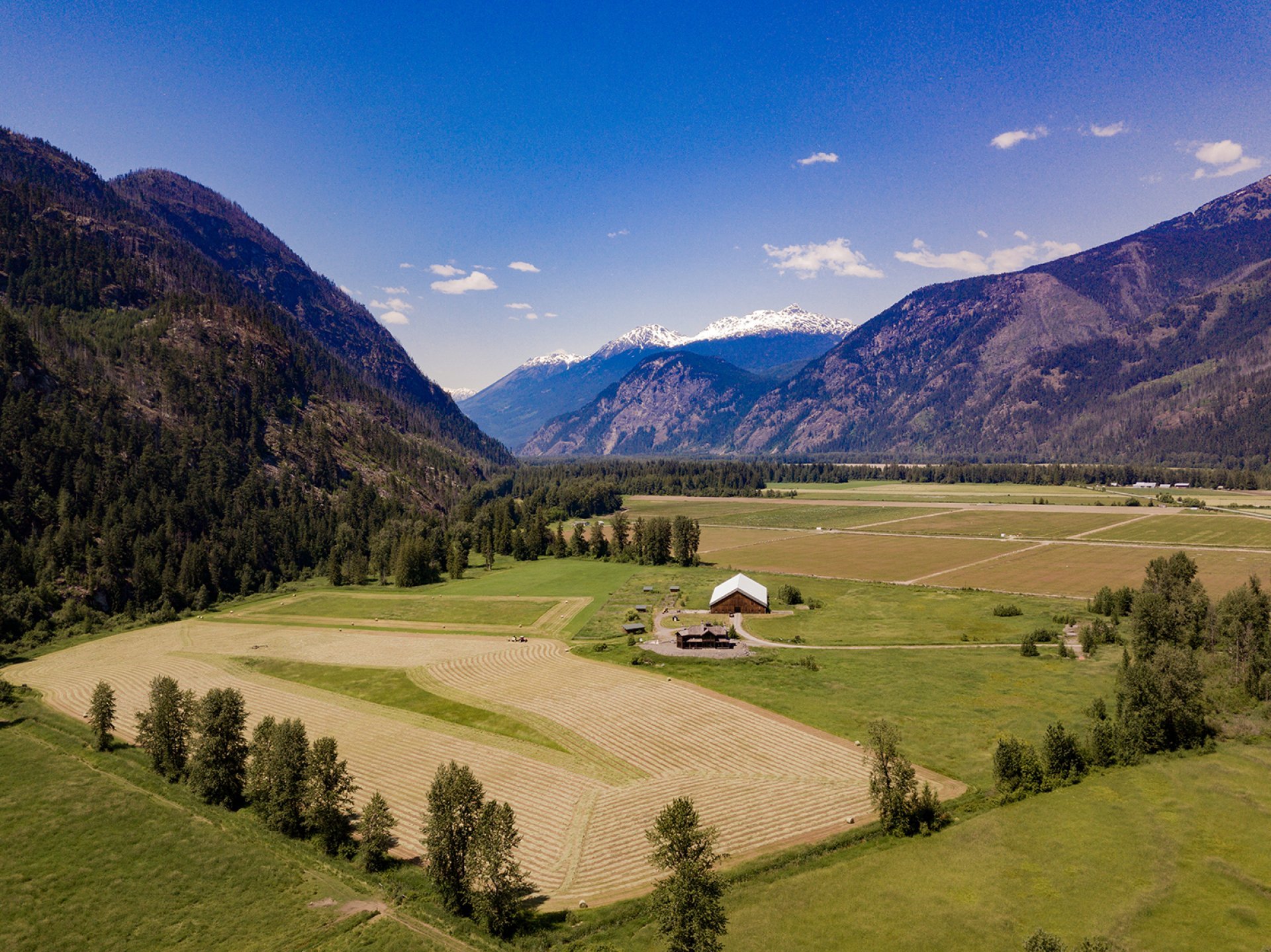 Property Facts & Highlights
Preliminary Health Canada approval to operate an indoor growing facility
Situated on 135 acres of ALR land in Pemberton, just north of Whistler
24,000 square foot facility with the potential for up to 50,000 square feet of growing area
Outdoor cultivation a distinct possibility given new Federal Regulations
Large land base coupled with indoor facility provides diverse growing opportunity
The farm is PACS organic certified
BlueVault Organic Marijuana Ltd. has engaged Alan Johnson of Colliers' Unique Properties' Group to handle the sale of a future cannabis production facility in Pemberton, British Columbia. While most large-scale investment in the B.C. cannabis industry has been facilitated on a direct or joint venture basis, Colliers' offering is the first cannabis operation in the province to be publicly marketed through a commercial real estate firm since the federal government approved Bill C-45 and set in motion the legalization of cannabis in Canada.
Located on over 135 acres of Agricultural Land Reserve (ALR) land in the Upper Meadows area of the Pemberton Valley, the property will comprise an indoor facility (existing building) providing over 50,000 square feet of net growing area in addition to the potential for large scale outdoor cultivation. The indoor growing area alone would produce a projected yearly yield of over 9,500 kgs of dried cannabis.
BlueVault Organic Marijuana is referred to as a "late stage ACMPR applicant," and the company has received preliminary Health Canada approval to operate an indoor growing facility at 9115 Pemberton Meadows Road.
Contact Colliers International Today