Future Cannabis Cultivation Facility

Pemberton, BC
9115 Pemberton Meadows Road , Pemberton, BC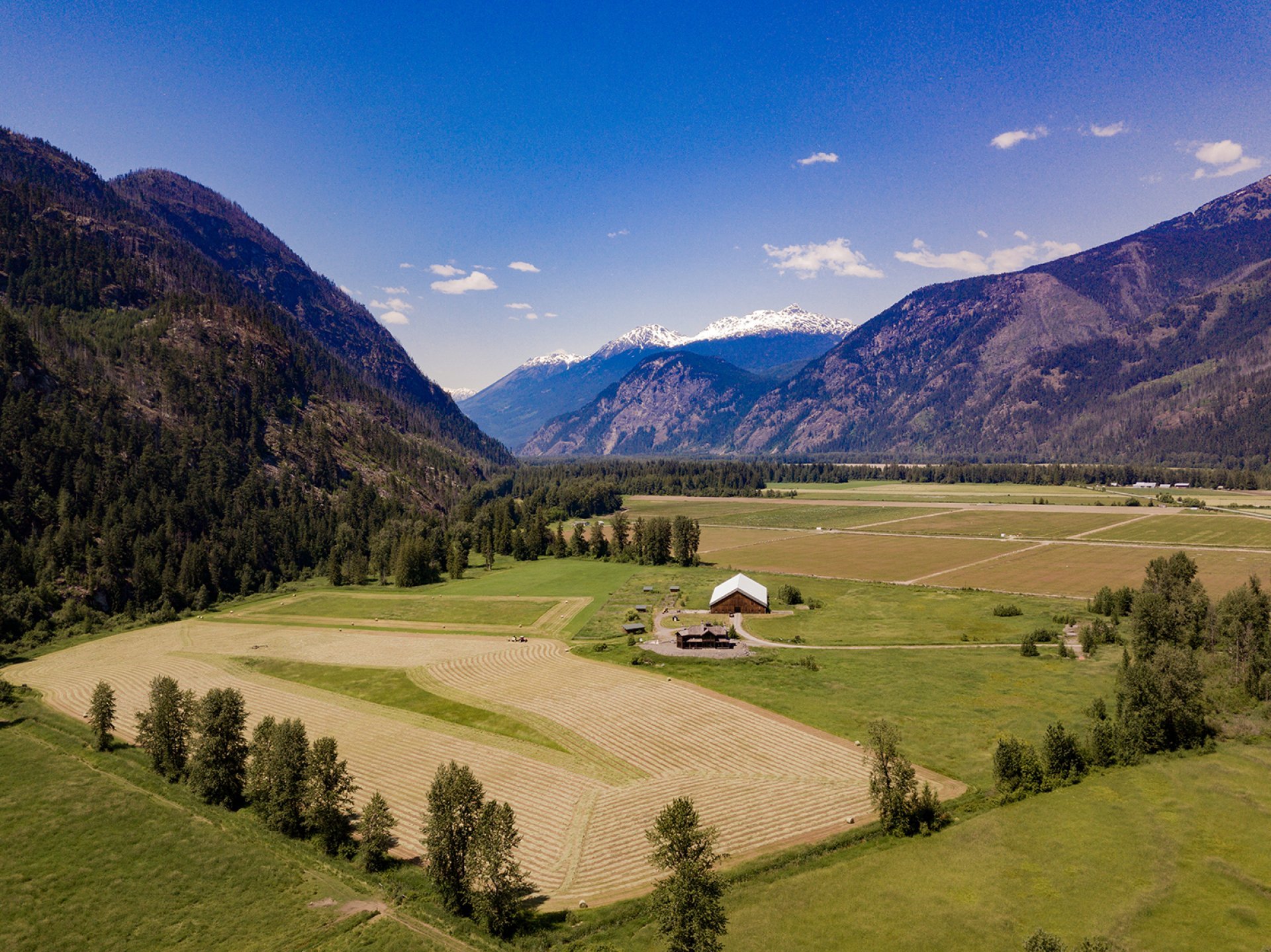 Property Facts & Highlights
Preliminary Health Canada approval to operate an indoor growing facility
Situated on 135 acres of ALR land in Pemberton, just north of Whistler
24,000 square foot facility with the potential for up to 50,000 square feet of growing area
Outdoor cultivation a distinct possibility given new Federal Regulations
Large land base coupled with indoor facility provides diverse growing opportunity
The farm is PACS organic certified
BlueVault Organic Marijuana Ltd. is a 'late stage Access to Cannabis for Medicinal Purposes Regulations (ACMPR) applicant' with preliminary Health Canada approval to operate a medicinal Cannabis growing facility in the farming community of Pemberton, BC. "Late Stage" is a term used to define an applicant that has completed the majority of the Health Canada application process to become a Licensed Producer.
Situated on 135 acres of agricultural land in the Pemberton Valley, BlueVault's existing and active building permit permits the retrofit and construction of an existing building, which will provide for 50,000 square feet of indoor cultivation. The BlueVault facility is situated on land within the Agricultural Land Reserve, however, despite recent changes to the Agricultural Land Use Regulations, BlueVault's facility has a Building Permit to construct a facility with a concrete floor on ALR Land. Combined with the additional supply potential from utilizing the balance of the 135 acre site for outdoor cultivation, the BlueVault property represents a considerable opportunity for large scale cannabis production and potential processing
BlueVault recently had its Building Permit reinstated following its unlawful revocation in 2018.
Contact Colliers International Today